Silicate Powder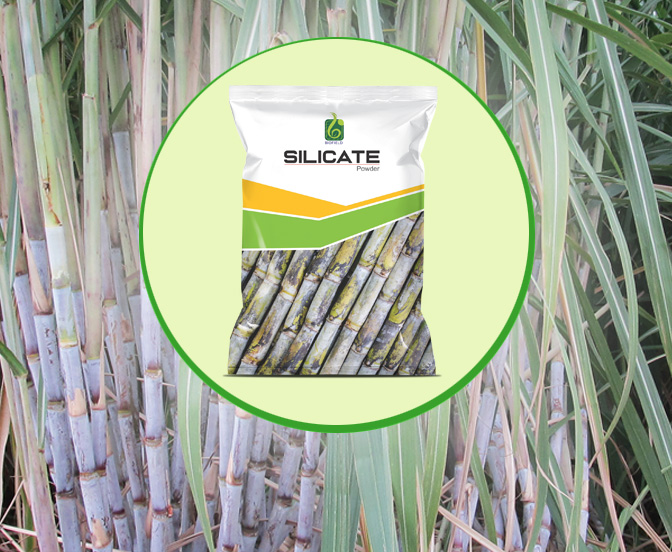 Indotech Organics is a manufacturer of Agricultural Chemicals & Micronutrient in Aurangabad, Maharashtra, India. | Plant growth regulators, Borofield, Activ Ferrous, Activ Zinc, Silicate Powder, Soil conditioners, Humifield, Spray adjuvant, Wetol
When it comes to the many threats that plant face like unexpected cold, surges in heat, wind, stress etc, the stronger the plant, higher the resistance. Biofield Silicate in powder form helps you build a superior level of protection while providing vital supplements that your plants needs for growth. Biofield silicate is suitable for all types of plants and during all stages of growth. It improves plant structure and strengthens foliar development of the plant.
Benefits of Using Biofield Silicate:
Biofield Silicate helps build the plant defense from attacks by insects & fungi.
Increase tolerance of environment stress, heat, cold, drought and soil toxicity.
Enhances the plant's ability to keep the leaves pointed towards the light source.
Biofield silicate increase the plant strength.
Reduces damages from sucking pests.
Makes cell walls thicker which reduces moisture loss & post harvest breakdown.
Directions for use:
Foliar Applications:
Crops
Stage
Rate
Wheat, Corn, Rice
1) Young plant stage
2) Growing stage
2 gms to 3 gms per liter water 3 gms to 4 gms per liter water
Sugarcane
Growth stage 3 to 4 times every 30 days.
3 gms to 5 gms per liter water.
Table grapes & Wine Grapes, Banana
Pre-flowering
2 gms to 3 gms per liter water.
Gerbera, Rice, carnation Cut flowers etc
pre-flowering (1 to 2 treatment)
2 grams per liters water.
Leafy Vegetables
every 10-15 days
1 gms to 2 gms per liter water
Fruit bearing Vegetables.
young plant stage
2 gms to 3 gms per liter water.
Fertigation:
1.5 kgs to 2.0 kgs per Acre through drip
Important Note on Application:
Do not apply during flowering.
Do not spray on open flower during flowering stage.
Spray at pre-flowering stage of cut flowers, gerbera, rose, carnation.
Do not apply spray less than 10 days apart.
Use Biofield silicate alone. Do not mix it with any other chemical without checking its compatibility.