Borofield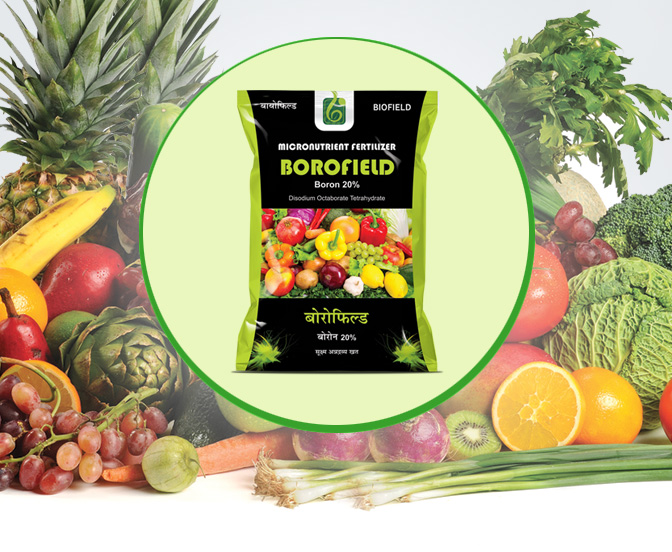 Indotech Organics is a manufacturer of Agricultural Chemicals & Micronutrient in Aurangabad, Maharashtra, India. | Plant growth regulators, Borofield, Activ Ferrous, Activ Zinc, Silicate Powder, Soil conditioners, Humifield, Spray adjuvant, Wetol
Borofield is an essential micronutrient(boron) for all types of crops. It plays important role in cell division, pollen germination, flowering and fruit growth as well as protein synthesis. BORON deficiency shows various symptoms like fruit cracking, flower dropping, yellowing and malformation of young leaves etc.
Main features and benefits :

Minimum 20% Boron content.
Highly soluble borate powder for crop nutrient sprays and solutions.
Multifunction source of boron and can be used as direct application or blended with other liquid fertilizers, pesticides and insecticides for foliar spray.
Economical source of boron for consumers.