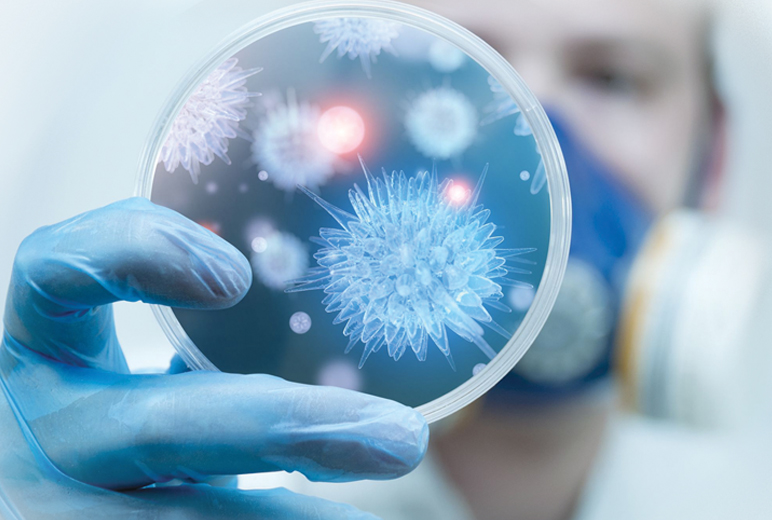 Indotech Organics is a manufacturer of Food, Beverage & Dairy Industry Chemicals like Cleaners, Sanitizers, Combined Sanitizing

INDOPERSAN – F
INDOPERSAN – F is a broad spectrum peroxy-acetic acid antimicrobial agent for use in sanitizing applications in the dairy, beverages & food processing industries.
Specifications
INDOPERSAN – F has fast, broad spectrum kills against many pathogenic organisms, including spores forming micro-organisms.
Superior sanitizing even with colder water temperature.
Effective sanitizing activity at acidic to neutral pH.
Soft and non-corrosive to stainless steel & aluminium surfaces when used at recommended concentrations.
Non-foaming for use in CIP System.
Sanitation:
Equipments.
Pasteurizers.
Evaporators.
Pipelines.
Aseptic Equipments.
Tanks.
VATs.
Industries:
Dairy.
Breweries.
Wineries.
Beverages.
Food Processing.
Application & Doses:
A Sanitizing Food Contact Surfaces:
Pre-clean surface with INDOCLEAN-ALF 1010 and INDOCLEAN-ACF 1030 cleaners as recommended
Sanitize with this solution by any suitable techniques like CIP [CIRCULATION], Spray or Immersion for minimum five minutes.
Drain thoroughly.
Allow to air dry.
Do not Rinse.
B Sanitizing Non-Food Contact Surfaces:
Pre-clean the surfaces.
Surfaces to be sanitized are floors, walls, tables, chairs, benches, drains, etc.
Use INDOPERSAN-F with a concentration of 0.5 ml to 1 ml per liter or 5 ml to 10 ml per 10 liter water.
Expose all surfaces for not less than 5 minutes.
Drain and allow to air dry.
Do not rinse.
C Sanitizing Bottle Rinse:
INDOPERSAN-F may be used as a final sanitizing rinse for returnable and non-returnable bottles at a 0.2% dilution. Sterilization of manufacturing, filling and packaging equipements in aseptic process:
Pre-clean the processing surfaces followed by a thorough potable water rinse.
Prepare a sterilizing solution of 5% by adding 50 ml of INDOPERSAN-F per liter of water.
Circulate, spray or flood the sterilizing solution through the system. The following time and temperature can be used as a guideline:
| Temperature | Time |
| --- | --- |
| 25 °C | 6 Hours |
| 50 °C | 20 Minutes |
| 80 °C | 5 Minutes |
Directions for application:
Rinse the system at 40 degrees with clean water. Do not re-circulate.
Add INDOCLEAN ACF 1030 at the rate of 0.5-1 kg per 10 liters of hot water depending upon scale level to get pH between 1.8 – 2. Circulate.
Rinse the plant with hot water at 85 degrees until clear water.
Contact Indotech representative for more details.
INDOCLOSAN
Specifications:
Appearance: Clear liquid.
Odour: Hypochlorite.
SPGR: 1.12 to 1.14
pH [undiluted]: 12

Description: A chlorine-based disinfectant with a fast-bacterial action for routine disinfection of all milking parlours, pipelines, dairy, food processing equipment and general cleaned surfaces. Benefits:

Chlorine based formulation.
Fast bacterial action.
Mixes easily and rinses freely.
Non-foaming.
Effective in hard and soft water.
Mode of Application :
Pre-cleaned equipment:
Add 100 ml to 125 ml of INDOCLOSAN to 50 liters of water.
Manual disinfection :
Immerse equipment, ensuring all surfaces are in contact with solution for at least 5 minutes. Rinse off with clean, cold water and allow to drain completely.
In-place disinfection :
Circulate the solution through the plant for at least 5 minutes. Rinse plant thoroughly with clean, cold water and allow to drain completely.