INDOTECH – EM25

Pineoil Emulsifier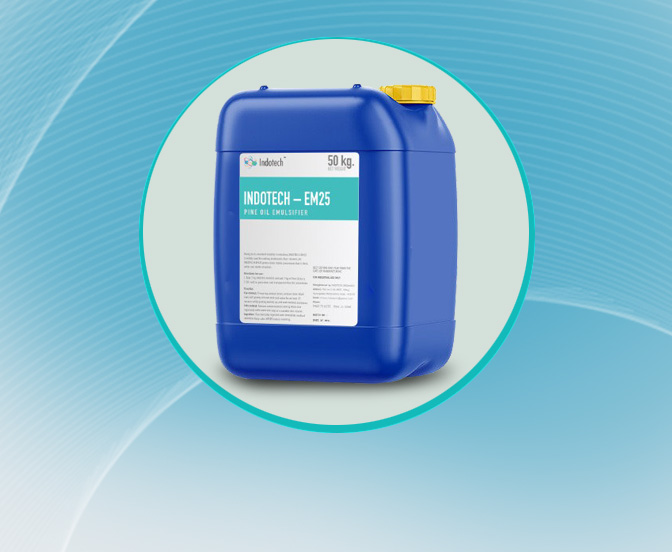 Owing to its excellent stability in emulsion, INDOTECH-EM25 is widely used for making deodorants, floor cleaners, etc. INDOTECH-EM25 gives a clear stable concentrate that is thick, white and stable emulsion.
Directions for use :

Take 3 Kg INDOTECH-EM25 and add 7 Kg of Pine Oil to it.
Stir well to get a clear and transparent Pine Oil concentrate.