INDOTECH – TRO

Turkey Red Oil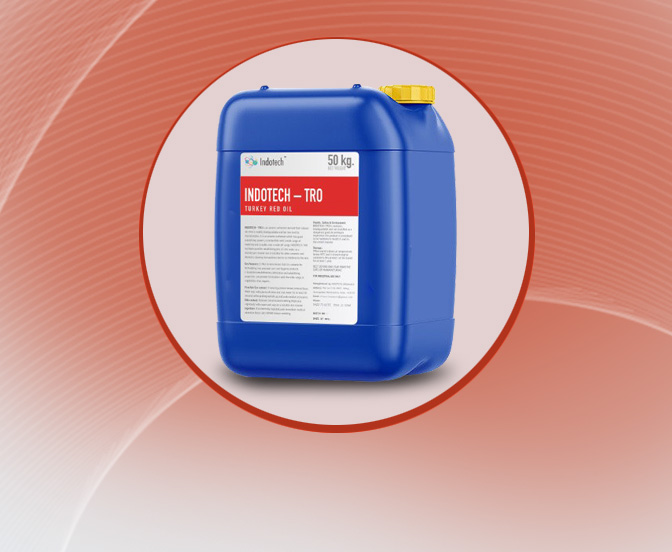 INDOTECH –TRO is an anionic surfactant derived from natural oils that is readily biodegradable and has low toxicity characteristics. It is an anionic surfactant which has good solubilising powers, is compatible with a wide range of materials and is stable over a wide pH range. INDOTECH- TRO has been used for solubilising pine oil into water as a disinfectant cleaner and is suitable for other cosmetic and domestic cleaning formulations due to its mildness to the skin.
Key Features :

Mild to skin means that it is suitable for formulating into personal care and hygiene products.
Excellent emulsification, lubrication and solubilising properties can provide formulators with the wide range of capabilities they require.