PROFESSIONAL HANDWASH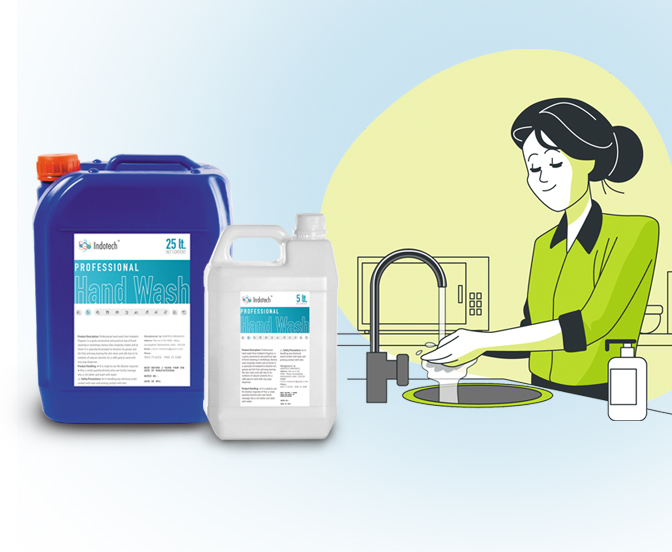 Professional handwash manufacturer, Professional handwash manufacturer in India, Professional handwash supplier, Professional handwash supplier in India, Manufacturer of disinfectant chemicals which fights against corona virus or covid 19.
Product Description :
Professional hand wash from Indotech Organics is a quick, economical and practical way of hand cleaning in factory sites, hospitals, hotels and at home. It is specially formulated to dissolve oil, grease and dirt fast and easy, leaving the skin clean and soft, due to its contents of natural solvents. It's a refill pack to work with any soap dispenser.
Product Handling:

It is ready to use. No dilution required.
Pour a small quantity directly onto wet hands, massage into a rich lather and wash with water.
.