Activ Micro XI

Cotton Special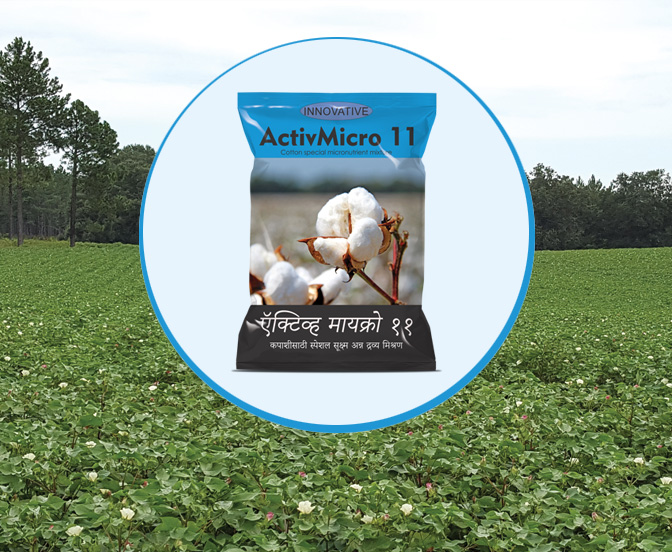 Indotech Organics is a manufacturer of Agricultural Chemicals & Micronutrient in Aurangabad, Maharashtra, India. | Plant growth regulators, Borofield, Activ Ferrous, Activ Zinc, Silicate Powder, Soil conditioners, Humifield, Spray adjuvant, Wetol
Foliar:
Activ Micro is multimicronutrient specially formulated for soil application as per Maharashtra state Grade 1. It is 100% water soluble.
Properties & Benefits:

Soluble in water.
Contains all types of micronutrients in balanced and required proportion of cotton crop.
All the micronutrients are made available immediately.
"No scorching of the leaves".
Crop recovers fast from the hailstorm & other sudden shocks.
Availability of other micronutrients is also increased.
Recommended Crops:
Cotton Crop
Doses:
Foliar of Application:
2 to 3 gms per liter of spray water, 2 to 3 times depending upon crop duration.
30 gms to 40 gms per 15 litre of spray water.
400 gms to 500 gms per 200 litre of spray water.
Packing: 1 kg.
COMPOSITION :
As per Maharashtra state Grade – XI
| Active Micronutrient | % |
| --- | --- |
| Zinc | 5% |
| Ferrous | 2.5% |
| Boron | 0.5% |
| | |
| | |