Premium Phenyl Concentrate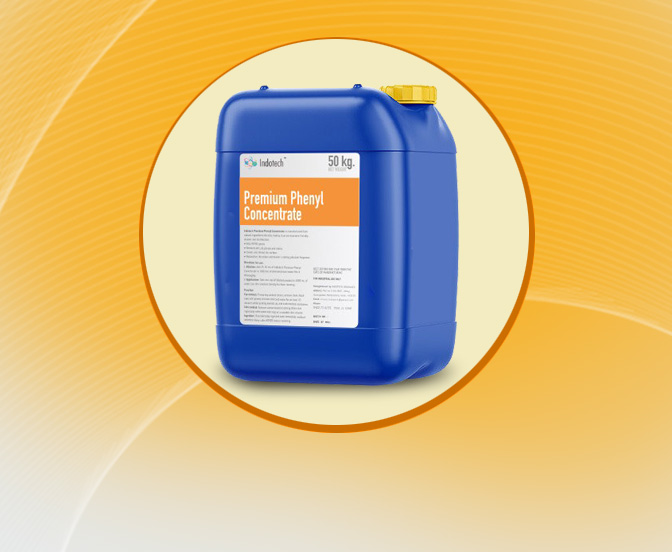 Indotech Premium Phenyl Concentrate is manufactured from natural ingredients thereby making it an environment friendly cleaner and disinfectant.
Kills 99.9% germs.
Removes dirt, oil, grease and stains.
Cleans and shines the surface.
Neutralises the odour and leaves a lasting pleasant fragrance.
Directions for use :
Dilution : Add 25-50 mL of Indotech Premium Phenyl Concentrate in 1000 mL of demineralised water. Mix it thoroughly.
Application : Take one cap of diluted product in 1000 mL of water. Use this solution directly for floor cleaning.